SALE SALE -The "Ashby" Bison Moc by T.B. Phelps
Another great bison leather close out from T. B. Phelps.  Just a few pair available at $100 bucks off the regular price!   Now Just $95.
This classic slip-on shoe is designed to be less formal than a dress shoe, and leave you looking sophisticated while feeling casual.
The Ashby can be worn with suits or jeans.  However you wear the Ashby, you'll always look and feel your best.
Bison is America's most durable and luxurious leather. These are made from the most rugged full grain of the hide.  They are built to reflect the unique graining of the leather and have an oil-wax hand feel.


Features
Handsewn construction from Genuine American Bison leather
Weatherproof and Lightweight EVA Outsole
Memory Comfort leather lined insole
Elastic side panel for comfortable fit

Fold down heel for converting to slide sandal
Color: Walnut
The T.B. PHELPS Brand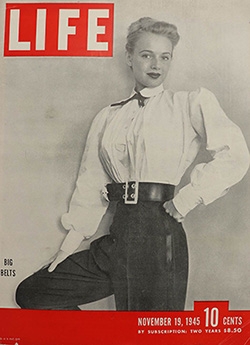 T.B. PHELPS™ celebrates Classic American Style. Our footwear and accessories feature the highest quality materials and craftsmanship while highlighting traditional, classic designs.
Since 1938, the Phelps name has been associated with leather products. Elsie and Bill Phelps started Phelps Leather in New York City featuring leather bags. Their innovative design of a women's leather messenger bag was adopted by the US Army as standard issue for all women in the service. Today, Thomas Phelps Bates, grand-nephew, has 35 years making quality leather products and continues the same attention to innovation, design and quality with our T.B. PHELPS footwear and accessories line.
Our Quality: T.B.PHELPS produces leather products with skilled craftsmen using age old techniques. Our hand-sewn shoes are wet-lasted to the shoe forms and then carefully hand stitched one pair at a time. The leathers for the top and sides of each shoe are cut by cross-linking the leather fibers for a shoe that fits and wears well. Each part used to make the shoes is pattern-matched for a beautiful finished product.
We make our accessories in our own USA leathergoods factory in Haverhill, MA. Our belts are hand blocked on a 60+ year old Jacques hand-shear cutting table. There's strict attention paid to showing the natural full grain leather while eliminating any scars and defects. Then each belt is made by incorporating over 25 different operations, mostly all controlled by hand. This ensures great quality and a beautiful product.
American Quality: At T.B.PHELPS we support both American made and sustainable global production. Our leathers are purchased from American farmers and tanned using eco-sustainable vegetable tanning techniques. Our 40 year old USA leather goods factory works closely with suppliers from around the globe to pursue environmentally safe and fair labor production practices. Our goal is to build the highest quality products utilizing as much American materials and workmanship as possible.